French Videochat Tchatche
The world around us develops so rapidly that most people, trying to keep up with the time, forget about such a basic need of the human body as communication, which brings emotions, sensuality into our lives, relieves tension and stress. This is why french video chat tchatche is communication without boundaries. Definitely, the highlight of this video chat is that you can talk with people from France, number of which, by the way, takes a significant part among our users. In addition, in this video chat room you will enjoy a pleasant and polite conversation with sweet, frank and sensual Frenchmen who are famous for their special manner of communication around the whole world.
French video chat does not mean that here you are limited to communicate only with the French. Just the majority of users here is French. In addition, you can meet a person who is far away from you and enjoy the desired and comfortable conversation, directly watching interlocutor on the screen of your computer or phone. At the same time, you can feel the voice and mood of the interlocutor, the attitude to the conversation, the respond to a smile and just have fun.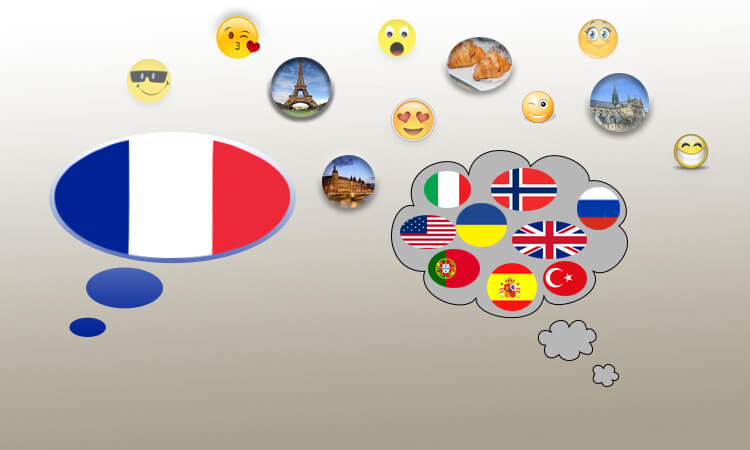 To start a video conversation just click Chatezz.
Learning French in a chat
In addition, you can test your knowledge of French in a real communication with foreigners. After all, conversations in the French chat room will help you in the following:
to test your skills in a foreign language;
increase the level of French;
remove obstacles and barriers in communication;
to learn how to perceive speech by ear and to replenish your vocabulary of French words;
expand your horizons and learn more useful and interesting information.
In addition, this fascinating and unobtrusive pastime in this video chat will not only teach you French, but will also acquaint you with the culture and history of France. If you are interested in communication with foreigners from other countries, then we suggest you try Omegle.
If video chat does not work
Sometimes for technical reasons the French video chat may not work. This is most likely due to the firewall settings or the proxy server. Also, video chat may not work for the following reasons:
If you do not see the image - check the webcam connection. In the event that the webcam is connected, but the picture is still missing, this may be due to the lack of a secure https-connection on the site.
When it does not show the video in the chat or it freezes, the problem can be due to the Internet connection both from your side and from the interlocutor.