French Videochat Tchatche
The world around us is developing so rapidly that most people, trying to keep up with the times, forget about such a basic human need as communication, which brings emotions, sensuality into our lives, relieves tension and stress. That is why French video chat Tchatche is communication without borders. Definitely, the highlight of this video chat is that you can chat with people from France, of which there are a significant number. In addition, in this video chat you will enjoy pleasant and polite communication with cute, frank and sensual French people who are famous for their special manners of communication throughout the world.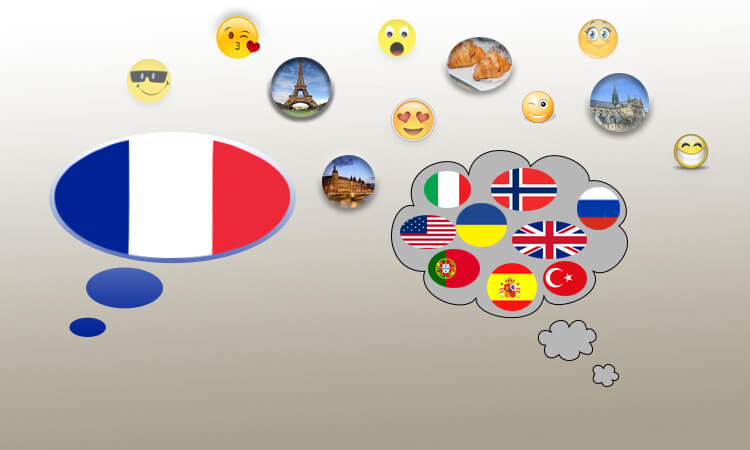 French video chat does not mean that here you are limited to communicating only with the French. It's just that most of them are here. In addition, you can meet a person who is far away from you and enjoy a desired and comfortable conversation, directly watching him through the screen of your computer or phone, and at the same time: hear the voice and feel the mood of the interlocutor, attitude to the conversation, and also answer smile smile and just have fun.
Once you sign up, you get exclusive benefits to facilitate contact sharing and meeting arrangements. Benefits include: announcing a meeting through your profile, chat messaging, creating a profile page, getting a unique username, a free voicemail box, and more. If you want to take advantage of all the features of the system and make friends or relationships with the French, just register and become a member of the wide community.
To start a video conversation just click Start.
French ChatRoulette - a quick way to chat with a foreigners
The original, and at the same time completely free video chat has undeniable advantages, among which it is worth highlighting:
creating a custom personalized profile;
adding photos and creating an engaging member file that allows other members to contact you frequently via messages;
a list of favorite users with whom you do not want to lose contact;
black list for annoying people, blocking messages and incoming calls;
filter obscene sentences and bad words;
convenient setting of notifications and incoming messages and calls.
Interestingly, only since 2006, such dating sites began to actively gain popularity in France. According to statistics as of 2006, slightly more than 8% of users were already actively using the services of dating sites, while about 40% of French families had Internet access. By 2012, the number of active users had almost doubled. This suggests that the French, along with other people around the world, are becoming active online users of dating video chats. For 2023, the number of active Internet users in France is 60.92 million, which is 93% of the total population of the country. Most of them are potential visitors to chats and applications for communication and dating.
Members looking for a stable relationship will meet serious people here to start a romantic acquaintance or a fruitful friendship. We offer you the opportunity to change your life by spending time in private chat and talking live with girls and guys of different age groups and preferences.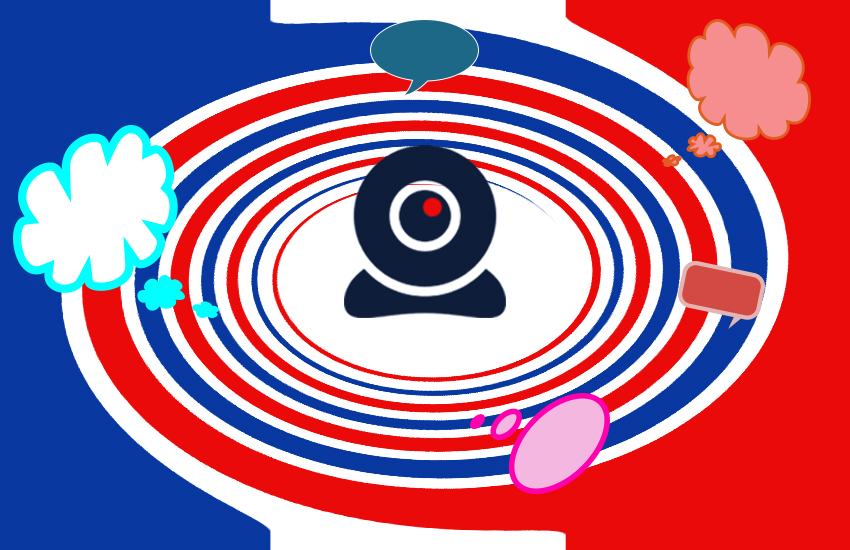 During video dating, you will be able to take advantage of all the benefits of a private chat with a woman or a man of your choice. An intriguing French video chat makes life easier for single people who are striving to find love. Here you can easily select the profiles that suit you according to the criteria. In the personal chat area, you will discover all the benefits for registered users that contribute to the rapid exchange of information.
Well-designed French Chat 18 Plus is the easiest and fastest way to meet and chat live with thousands of users. You can instantly join thousands of free connected users, view their profiles, send messages, chat live via video call and choose the people you like.
Learning French in a chat
The exciting French video chat offers its members a friendly online meeting space to facilitate the exchange of opinions between women and men belonging to different age groups. Do you want to meet and start chatting with people of your age to expand your circle of friends? The unique french chat without borders provides you with a free communication system with connected users.
In addition, you can test your knowledge of the French language by real communication with foreigners. After all, conversations in French chat will help you in the following:
to test your skills in a foreign language;
increase the level of French;
remove obstacles and barriers in communication;
to learn how to perceive speech by ear and to replenish your vocabulary of French words;
make acquaintance with a foreigner.
In addition, such an entertaining and unobtrusive pastime in this video chat will not only teach you French, but also introduce you to the culture and history of France. If you are interested in communicating with foreigners from other countries, then we suggest you try Omegle. In some cases, this video chat may not work for the technical reasons listed below.
If video chat does not work
Sometimes, for technical reasons, the French video chat may not work. Most likely this is due to the firewall settings or proxy server. Also, video chat may not work for the following reasons:
If you don't see an image, check your webcam connection. In the event that the webcam is connected, but the picture is still missing, this may be due to the lack of a secure https connection on the site.
When the video does not show in the chat or it freezes, then the problem may be related to the Internet connection both on your part and on the part of the interlocutor.
Feel free to open a web chat and start intriguing acquaintances!