Webcam chat 18
Welcome to the random video Chat 18! Casual, because interlocutor's webcam will be randomly selected, and you will see him or her on this web site. You can hear and see the interlocutor in the window on your screen, as well as he will see you. If you do not like the person you are communicating with, just click the "Start" button. Each new partner is chosen in a completely random way, although you can slightly adjust the filter of the interlocutors and decide who you want to connect with. Additional features make the Chat 18 unique and one of the best video chats among random webcams on the web!

For Chat 18 it only requires to turn on the camera and communicate with the casual interlocutor. Accidental video chat always warms up the intrigue, and you'll never guess who you're talking to right now. However, sometimes the interlocutor may not always be the person you would like to communicate. This situation turns simple chatting into interesting searches for random strangers.
In addition, here you can use free registration to communicate with girls and guys without borders across countries.
Do not forget that the first impression is very important! This is especially true of online dating on the Internet. After you press the "Start" button and you are randomly connected with another chat user, it is important here to make a good impression on the stranger so that the acquaintance that has just begun continues further. But, unfortunately, in practice everything happens differently. Thus, studies of visit statistics using the example of the online dating service Chateek.com show that approximately 250 girls and a little more than 1,500 men and women enter the video chat per day. As it turned out, the problem is the incorrect behavior of men in the chat with the webcam turned on, namely: the manifestation of vulgarity in the chat, rude statements, immoral behavior. All this scares off the girls and makes them unwilling to spend time in real web chat.
Given the above, we bring to your attention 7 tips on how to behave in a video chat in order to interest a new friend to continue talking with you:
Engage in live video chat - talk on topics that are curious for both parties, and at the same time observe the expression on a person's face, his voice, intonation, and gaze. Show how important it is for you to talk with a new interlocutor.
Smile at the camera! This way you can win over a stranger faster.
Show a healthy sense of humor - it will help to overcome the first seconds of discomfort at the start of a video conversation. But in no case do not make fun!
Respect the interlocutor online as a person, be tactful, and you will notice how a stranger on the other side of the screen will immediately become more comfortable talking to you even through video communication.
At the right time, show empathy - choose the right words, listen, but do not judge.
Politeness is the parent of happiness. Politeness to a strangers will give them the opportunity to feel themselves in a comfort zone, which will cause positive emotions. And chatting with a happy person is a thousand times nicer.
Most importantly, do not force events, do not impose your opinion and refrain from excessive vulgarity in the direction of another interlocutor.
Thus, video chat is a great place to increase self-confidence, to develop perseverance, the ability to communicate with the opposite sex, and including video communications, but most importantly, do not forget to be yourself and believe in yourself. If you are really interested in having a good time try not to scare away potential interlocutors.
We try to make video chat 18 a cozy place where users can have a good time and make virtual acquaintances with girls and guys from different countries. Besides, forget or distract from your problems, relax with video conversations with other people, and just spend time with benefit for yourself.
Believe in yourself and you will be fine!
Chat 18 plus with the girls
In our chat room you can meet girls, invite them to a private room and chat on any topic. With anonymous communication, there are practically no limits! You can use the video and audio chat for free. Come into our chat, turn on the camera turned on and you will immediately find a girl or boyfriend for communication!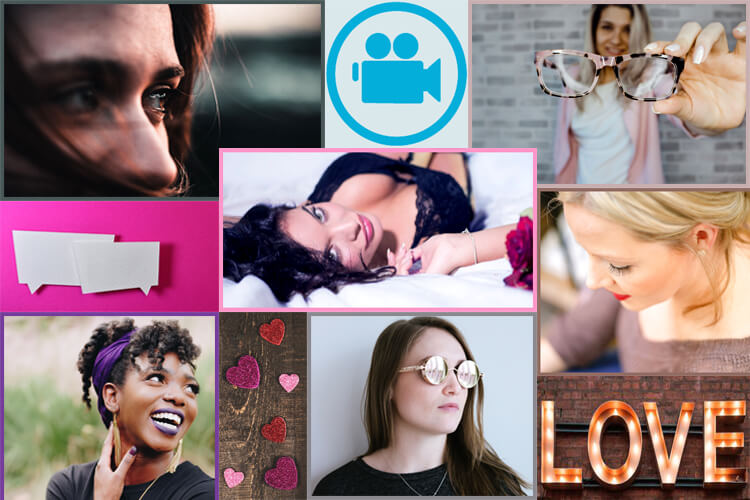 This chat is suitable for those who like the following things:
Watch live webcasts from other people's webcams.
Becomes acquainted in a chat-roulette and find new friends from other countries.
Anonymity and protection of your conversations.
Talking and flirting with strangers in live chat.
Spend time in sleepless nights for interesting conversations with other interlocutors until the morning in a night chat.
Listen, smile, intrigue, speak in a private video chat on any topic or create a group chat.
Search for interlocutors online in Russia, Ukraine, Belarus and other countries.
Use our Chatroulette or Omegle alternatives to communicate with other users in video chat around the world!
Chat Roulette 18
Communication in chat roulette 18 can be called as Internet communication "on the fly" or online dating with a webcam. It's 100% free, safe and best of all, registration is not required! In video chat 18, you can meet random strangers for free via a webcam. There is no better way to get to know people on the Internet than through video chat.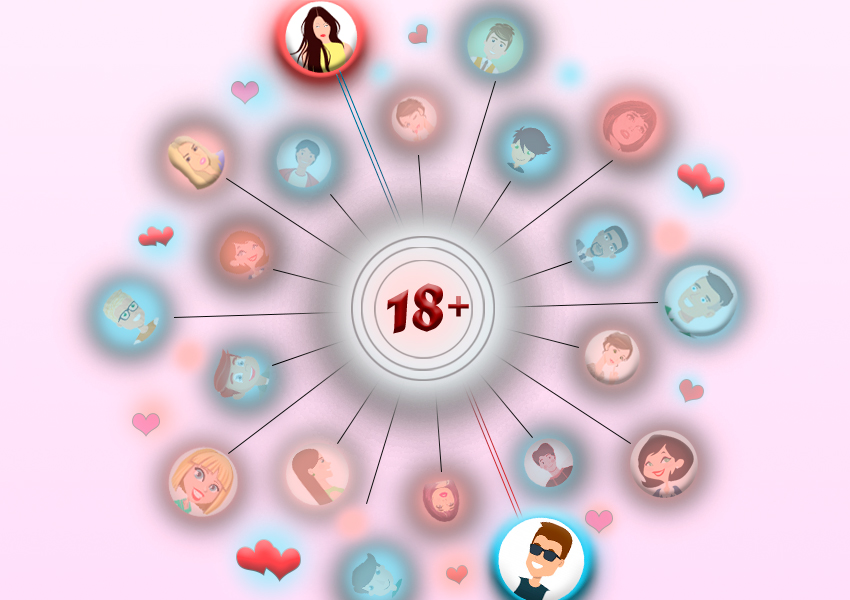 Our unique chats allow you to significantly expand the capabilities of single video chats. On some new chats, you can also filter on the parameters of the interlocutor (age, gender, country, purpose of dating, etc.). For example, if you are looking for girls at a certain age in your area, you can install filters according to these parameters. In addition, you can customize and personalize your data, so that people can find an interlocutor with your parameters. You can even change the language of the chat by clicking on the "Options" button on a random chat.
We work for you, and try to make this service only better and more comfortable for its users. Therefore, we ask you to follow the rules of communication in video chat.
Do not forget to share Online Chat with your friends and build our community!