Online chatting: what to expect?
When you start online correspondence in an app or on a dating site: what can you expect? - is a logical question, the answer to which comes only in the process of communication and disclosure of the interlocutor.
Online dating experiences are often mixed. For some people, it is positive and ends in strong relationships. Others have stories spiced with confusion and frustration. Thus, like real dating, online meeting has its advantages and disadvantages.
After a simple analysis of the pros and cons of online dating, we will try to understand the possibilities of true love by correspondence, what to expect from communication in text chat, and how to protect ourselves from wasting time, toxic people and scammers' tricks.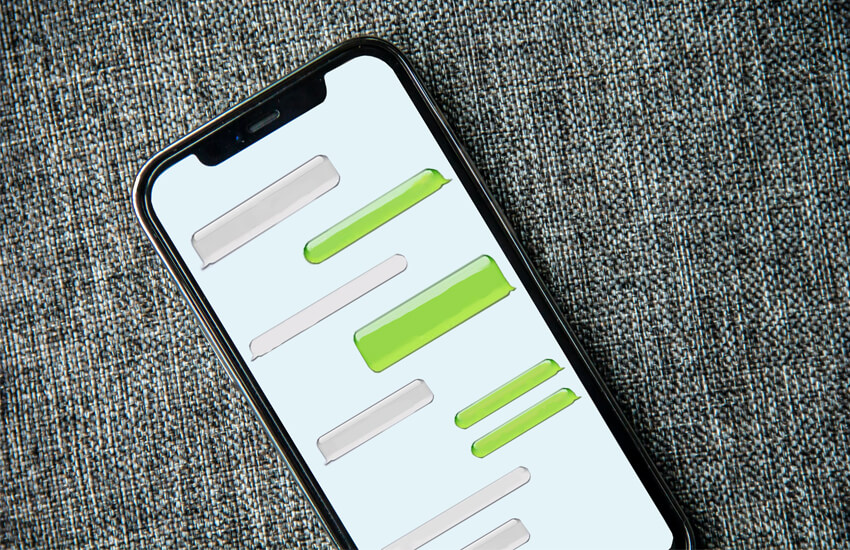 Chat for text messaging online: benefit or harm?
The site you have chosen for online correspondence will certainly provide the opportunity to access communication with people from different parts of the world, select interlocutors for free according to certain criteria and interests, and also save time searching for a potential partner or friend.
But is everything really so rosy and is there a risk of getting a negative experience practicing online chatting. Let's try to look at the three main directions that exist in the online dating category:
Access (with or without registration) to all profiles in the database of the site or application.
Pros: Online dating has given people access to far more potential partners than they could find in their daily lives. This is especially true for people interested in partners of a certain type, orientation, lifestyle, or living in isolated areas.
Cons: Choosing partners can be confusing and overwhelming. Without a clear plan, online dating lovers can endlessly rush about in search of the perfect partner, instead of creating an online correspondence with the person they really like and starting to build a relationship with him.
Pros: Many dating sites offer different types of personality testing and matching. This alignment can help people find the most compatible dating partners possible.
Cons: Matching is complex and testing may not be accurate for everyone. In addition, people can look different, change over time, and be not entirely honest in providing personal information. Thus, matching can overlook potential good partners.
Communication and interaction methods.
Pros: Online dating offers several ways to find out about a potential date before you meet in person. Such computer communication provides a safe and convenient interaction without much risk or time-consuming. For a busy person or someone who cares about safety, such communication is a great way to "check" whether an online friend is worthy of attention.
Cons: When communicating via computers (gadgets), some of the information provided during personal communication is missing. As a result, it is more difficult to assess a potential partner online. In addition, some signals and functions that create attractiveness (such as touching) cannot be realized using a monitor or smartphone screen. Thus, online virtual correspondence can be artificial and dispassionate.
Using online dating to your advantage
It is obvious, that online chatting with foreigners has its advantages and disadvantages, which can be good or bad for you. Therefore, it is extremely important to know how to use not only the pros, but also the minuses - for your own good. Consider how to use all of the above directions to your advantage.
Access. Choice is great, but don't let it rule you. If you want to really get to know each other face to face, don't get stuck on endless "browsing" profiles. Instead, narrow your search down to a small location or a specific set of "must-have" features. After you've narrowed down the questions, write to the people on your list. To ensure success among the many options, make sure you have at least a general idea of ​​what you are looking for in a partner and what you have to offer.

Conformity. Online tests may not tell you the perfect match, but they will definitely narrow down the options. The juxtaposition can help a person to anonymously avoid those who would later become a disaster for them.

Communication. Online communication is intended to establish an initial connection, not to create the basis for a relationship in general. Leave the flirting for later - first you need to find out the main thing about the interlocutor. As a rule, a few short emails or quick conversations are sufficient. Long introductory emails can be counterproductive and off-putting. Save all the information about yourself for an online or real date.
It is important to remember that online dating is best used as a resource for meeting people for the purpose of personal acquaintance. Keeping this goal in mind will help you avoid dwelling on the disadvantages and limitations of online dating.
So, if you are confused, the best next step is to bring the date closer (if not real, then at least by video chat). If you lack access to a large number of options, find a way to narrow them down and find the best matches. If you are unsure of what to do with a potential partner, send them a quick message. If you don't like chatting on the Internet, offer to meet in person. Follow this process and it will be easier for you to find a suitable connection online or in person, and the question "what to expect from online correspondence?" will not give you a lot of doubts.