Bazoocam - meet and be yourself
The majority of users of our site are familiar with many versions of chats and video chat rooms. Bazoocam is one of the most popular video chats that has a huge database of online users around the world. If you want to chat or make acquaintances with foreigners it's not a problem with this site! Bazoocam will help to do this, because everyone who tried to communicate in the famous ChatRoulette, tried to seek adventure here. We recommend you not to lose time and connect your webcam and microphone right away because this chat gives you the opportunity to meet quite interesting girls and guys.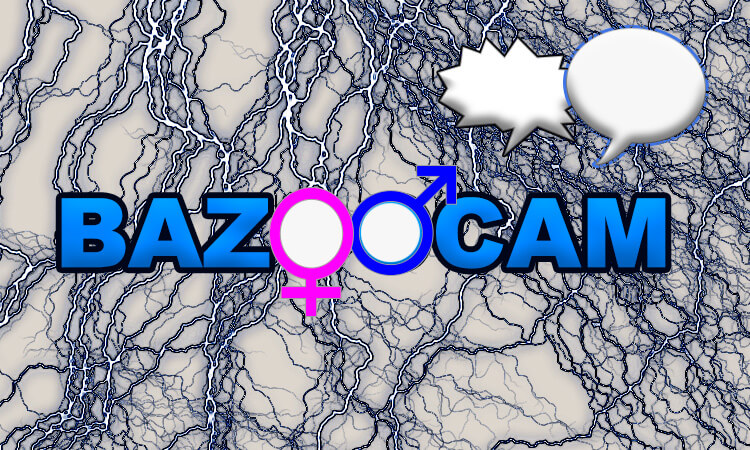 As you probably already noticed, chat has an interface in a foreign language. This is so, because it's a French chat and quite often you can meet people who cannot speak Russian. Therefore, it is desirable to know 1-2 foreign languages. Popular languages ​​here are: French, English, Italian, Spanish and German.
Bazoocam video chat
Video chat Bazoocam works quickly and there is minimum of errors. Developers have integrated into the chat a few simple games, which you can play with an interlocutor during a video chat. We advise not to break the rules, but to behave decently, since the opportunity to become banned is high. To help moderators deal with those who misbehave, you can press the F7 key and send the appropriate signal.
Video chat works according to the traditional method: it selects you a random interlocutor.
The chatroulette algorithm itself is a very popular and, in practice, nobody has managed to improve the mechanism in such way that it will gain good popularity. Nevertheless, users do not lose hope and are waiting for more fresh solutions that can simply blow up the Internet. Who knows, maybe it will be possible for BazooCam. By the way, video chat was quite an interesting implementation Look com.
We hasten to warn you about the fact that there are often video records in the chat where people can impersonate another person. So be vigilant and do not fall for tricks, or even better - tell moderators about such participants in the video chat Bazoocam.