Online chat 24 hours
The modern life has pretty fast pace and this leaves no time for communication. However, communication is an expression of individuals' emotions, feelings, relationships to each other, common interests and hobbies. That's why we bring to your attention Online chat. This is a free video chat where you can communicate with friends, relatives and casual strangers from anywhere in the world.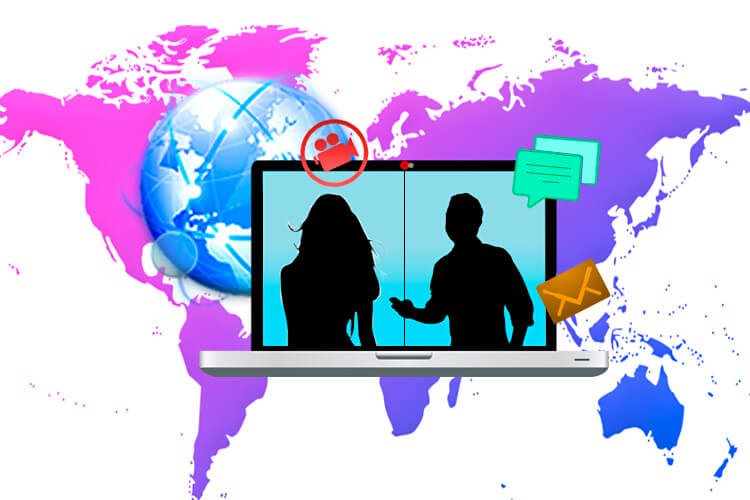 With Online Chat you will have fun, make new acquaintances, get great impressions from communicating with amazing, unusual and, undoubtedly, charismatic people and learn a lot of interesting things.
Online video chat aims to create for its visitors only the best conditions for communicating with pleasant interlocutors in a relaxed and easy atmosphere.
The webcam chat offers its visitors the following:
communication with girls and boys around the world;
live communication in a real time, without leaving home and a comfortable for you environment;
understand the feelings and emotions of the interlocutor using a webcam;
to communicate on topics that are interested both. In addition, to discover the passions of another person and share your own;
to stay in touch at any time of the day which is one of the most important thing nowadays.
Join to the interlocutors of Online video chat and find a close to your spirit person for chatting right now. You are just one click away from interesting and entertaining communication. To start a video chat, just click Start button.
If the video chat does not work
In some situations, you may have difficulties in accessing online chat. This can be due to a technical problem, namely, the settings of a proxy or a firewall. A common problem can also be a bug by working with a webcam, when you do not see your image. There are plenty reasons for this. The main causes are listed below:
Problems with the webcam itself (lack of driver setup, etc.). Check the operation of the camera in other applications.
The webcam in the chat may not work because of unprotected connection to the site. The latest versions of browsers began to block access to the camera and microphone, if there is no https connection on the site. You can find out about it by looking on the left part of the address bar. Usually it is displayed in green, and the site address starts with the HTTPS protocol.
Viruses on users' computers can inject their scripts into the site code, which create a connection to unsafe web sites. As a consequence, there is a lack of a secure connection and browser blocks the camera use.
Often the camera may not work because it is already being used in another application or browser.
The quality of video in real-time video chat
The quality of video is the main feature in communication with girls and boys from anywhere in the world. Usually, it depends from a web camera. After all, not only to see and hear, but also to talk with the interlocutor in a real time is much better than just overwriting messages.
Team Chateek.com aims to make Online video chat cleaner from the videos created by the webcams software-emulators. To be more specific, reduction of an implausible video when chatting in a video chat. Let's be honest not only with our interlocutors, but also with ourselves. After all, by using an ordinary video, you cannot expect a really interesting and sincere conversation with your interlocutor.
Dear Online video chat visitors, communicate with people around the world using your webcam and do not get hooked up on the emulator, as this is prohibited by the rules!