Multichat - maximum communication
Let us introduce the new format of communication in video chat – multi chat. Multichat is an opportunity to communicate with an interlocutor, which you can choose in advance! On our website, you have the opportunity to start communication with many people at once! To do this, just launch the video chat window and start viewing video questionnaires. This is a great opportunity to quickly find exactly those people that you need. Thus, the multichat speeds up your searches in many times faster. Do not forget to register in the video chat, so you will not lose contacts with users that you liked.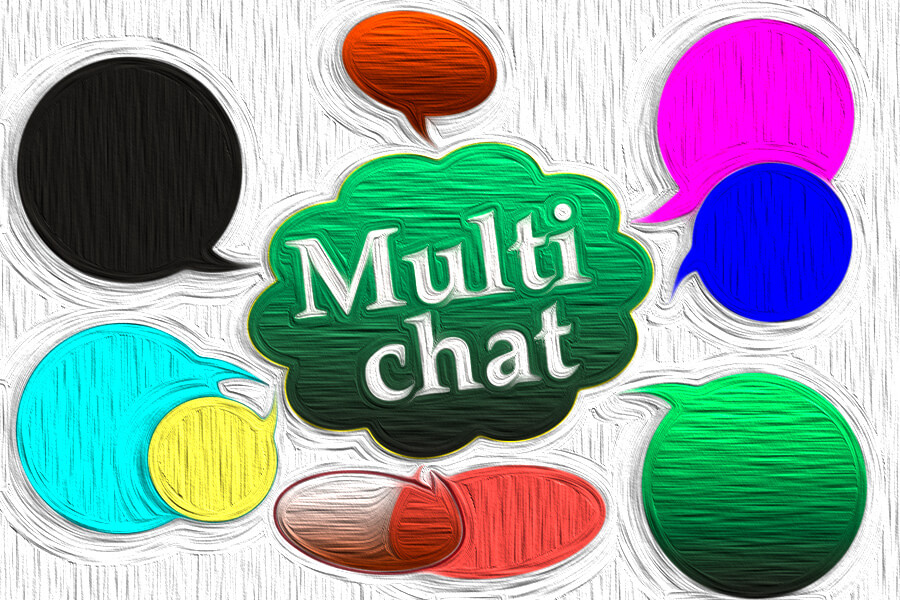 The main purpose of video chat is to give users the chance to meet someone new and find their soul mate. Live chat via webcam is the fastest way to meet online. Where else can you talk to so many different people without leaving your home?
But be careful! You can be banned from multichat due to a bad behavior.
Multichat roulette - unites people and hearts
Multichat randomly brings together thousands of people from all over the world. Here you can meet your neighbor or a casual interlocutor from another region, city or country. And this is just one of the many features that make the site so popular.
For many people, starting a casual conversation with a stranger can be a challenge, and when it comes to find an acquaintance for friendship or dating, it gets even more difficult. There are many reasons why men and women are afraid to take the first steps towards each other. A girl may be afraid of being too assertive, even if she likes a man, and a man is often so afraid of rejection that he cannot say a word.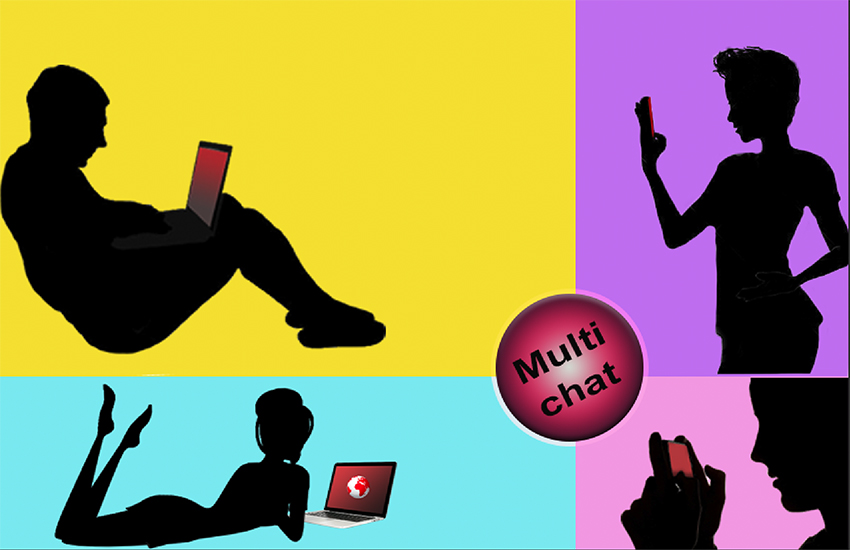 Social media is for people who already know each other, such as friends, lovers, acquaintances. But where does the first acquaintance take place? That's right - in multichat roulette! Everyone here is looking for the same thing - meeting people and talking. This means that everyone is ready to meet with you and talk.
Then press the "Start" button, and the chat will immediately find one of the many random interlocutors for you. You do not need to fill out any registration forms or provide personal information. A new conversation will start in less than a second.
Is communication effective in Multichat?
Each of us has at least once got into a situation when you really like someone's appearance, but in the end, a new acquaintance turns out to be rather boring. Didn't you run away after a short conversation on the first date and didn't want to come back? You never did this, being so polite that you stayed and suffered all the time trying to maintain eye contact.
In multi web chat, people never have this problem. You can say goodbye as easily as you can say hello. To disconnect from a painful acquaintance - just click "Next". The next person you meet is likely to be more pleasant to you. This is always a random choice that multichat offers. And you never know who will be next. The more you try, the more chances you will meet a real lover.
After all, multichat has a number of other advantages:
Quick search for the interlocutor.
Conversation with several strangers at the same time.
Time saving.
The ability to create your own video profile and receive messages even if you are not in the chat!
In addition, communication in Multichat will be useful for those who are limited to communicating only at home and at work. In this case, the virtual communication in this video chat will be for you as an indispensable means of desired and useful communication with different people and in comfortable for you surrounding.
For those who like to chat tet-a-tet, we also have such services.
Multichat wishes you a pleasant multi-communication :)