Mobile chat for new dating
Every year more and more people use the Internet via telephones. In 2016, the number of phone Internet users has exceeded the proportion of those who use personal computers and laptops. That is why can be observed the recent growth of applications and services under the mobile platforms. Chateek.com took good care about it and now you can easily and quickly search for new acquaintances via a smartphone. You can use it right in your browser without installing applications.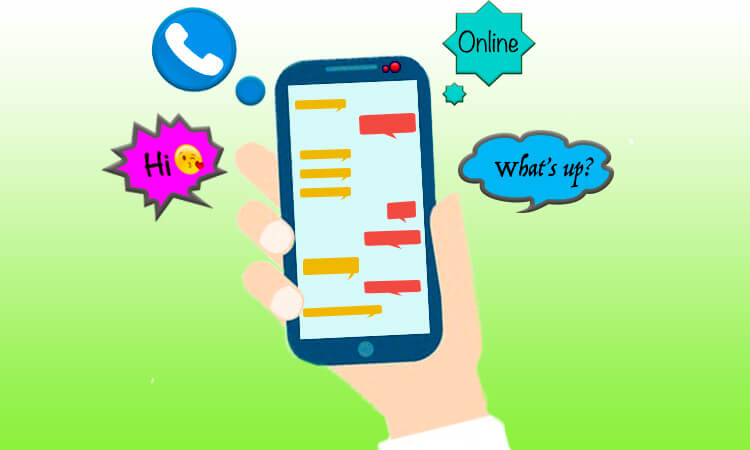 Chat Roulette from the phone
All popular video chat rooms, such as chat roulette, Omegle, online broadcasts and dating rooms are now available from the phone without registering and activating the account. You can use the online chat with the help of guest access, indicating only your name and gender. In our chat, you will be able to use the following functions:
Chat roulette from the phone.
Private and group video chat.
Thematic rooms for communication and dating.
Random anonymous video chat.
Online video broadcasts.
Create a private chat room for two.
To the additional benefits can be attributed the fact that chat with girls or guys is available to you absolutely for free. Also, there are no restrictions on the exchange of phone numbers for communication in such messengers as WhatsApp, Viber, Telegramm, Skype and Facebook. Our browser chat is quite suitable for the role of a hidden or secret chat, because your phone does not have a history of correspondence, messages and contacts.
Chat on Android
Use of a mobile chat on phones and tablets with the Android system can be through the browser, just by going to our web site. The whole beauty is that you do not need to download an extra application to your smartphone and give permission to access the resources of your phone. This deprives you of the need to make hidden and secret chat rooms in popular instant messengers. It is strongly recommended to update the Android system and mobile browser to the latest version.
iPhone Chat
The owners of iPhone and iPad can also use all the functions of video chat without restrictions. The main thing to do is to upgrade to the latest version of iOS and Safari. Go to our website and get a real guide how to find online dating and friends from anywhere in the world! Send photos, share emotions and meet new people right in the chat of your iPhone!
But we do not stop there and in the near future our regular visitors will be able to download applications for the smartphone and always stay in touch with their new friends. The ability to create a chat bot will be your indispensable assistant in certain situations.
So, go to a mobile chat, because thousands of users are already waiting for you!